The Magic Mineral Broth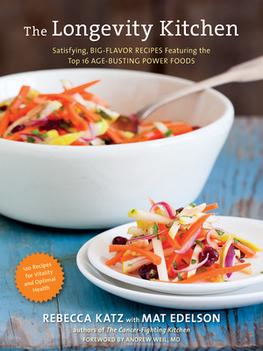 At a conference, I had the pleasure of meeting Rebecca Katz, nutrition pioneer, and author of several cookbooks.
"Nutritional Healing" is a fascinating topic. My primary interest is for my clients to receive the nutrients they need, through the most natural, healthiest food choices!
I love this particular recipe, "the Magic Mineral Broth" from her book, The Longevity Kitchen.
I usually make a large amount, freeze some, and use it as a foundation of my healthy cooking.
This is the recipe for a nutrient dense vegetable broth with amazing health properties.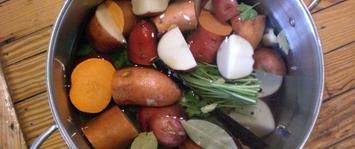 Ingredients:
1 fennel bulb, with tops
2 unpeeled yellow onions, cut into quarters
6 unpeeled carrots, cut into thirds
1 bunch celery, including the heart, cut into thirds
2 unpeeled sweet potatoes, cut into chunks
1 large bunch of fresh flat-leaf parsley
6 sprigs fresh thyme
12 large cloves unpeeled garlic, smashed
1 piece of unpeeled fresh ginger, cut in half lengthwise
12 black peppercorns
2 bay leaves
8 quarts cold filtered water, plus more if needed
1 teaspoon of sea salt
Cooking Instructions:
Rinse all vegetables well. Put the fennel, onions, carrots, leek, celery, sweet potatoes, parsley, thyme, garlic, ginger, peppercorns, and bay leaves in a 12-quart or larger stockpot. Add the water, cover, and bring to a boil over high heat. Decrease the heat to low and simmer uncovered for 2 to 4 hours. As the broth simmers, some of the water will evaporate; add more water if the vegetables begin to peek out. Simmer until the full richness of the vegetables can be tasted.
Strain the broth through a large, coarse mesh sieve placed over a large heatproof container. Stir in the salt. Let cool to room temperature before refrigerating or freezing.
ENJOY!
For more information, please see me at Norwell Athletic Club (NAC).
Yours in Health,
Silke Heine,
Owner of Simplify Holistic Nutrition
(781) 883-5951